Monday, June 18, 2007
We walked around for hours. Ani showed me everywhere, and the whole time I was roasting. This planet is so hot your skin feels like its going fall off your bones. I think I've lost 10 pounds.
As we walked, I whipped out my camera for a few pics. I caught some interesting things.
Not sure what happened to the little green guy but I blame the Jawa.
Such a goof ball!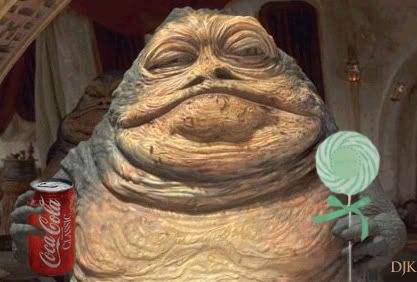 Now that's a messed up Hutt! He did give me his lollipop tho.
posted by Unknown at 11:28 PM, |

16 Holos Received