Tuesday, June 27, 2006
We interrupt this blog to bring you a yet another special HoloNews bulletin!
This is reporter Wan Gooberman reporting.
*
Anakin Skywalker
* is on his way with Jedi Forces to Kashyyyk on a lead!
Dark Jedi Kriss' alter ego is reported to have been sick this week with Tummy Flu.
Reports from the Jedi Temple tell us that Master Yoda is so upset he refuses to come out of his quarters!
And simply refuses to change his PJs.
It's tragic!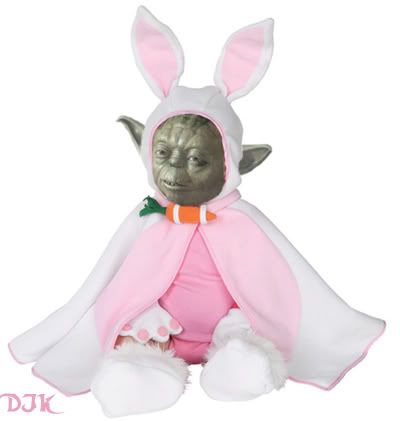 Jaina I'm ok. I was sick a bit this week. Thanks for checking on me!
posted by Unknown at 1:06 PM, |

11 Holos Received