Friday, April 28, 2006
I got a request for more Gar-Gar the cat pictures. So, I dug through my albums and found two to share with you.
This first one gives me impression Gar-Gar doesn't like Master Windu much. Might be because the Master shoos him away with his lightsaber.
Either that or he is impersonating Anakin. Impressive.
The next is just too...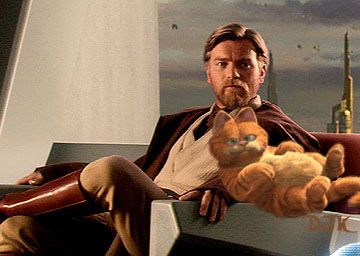 Awe, the power of cuteness!
posted by Unknown at 12:35 PM, |

8 Holos Received